The Custom Home Building Process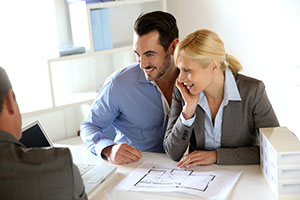 STARTING THE PROCESS
Hannah Custom Homes believes the best way to start a project is to choose the team from day one – the architect, designer (if applicable) and builder.  This team approach ensures that the home is designed with buildability in mind, the details unique to how the homeowner lives are considered and custom solutions and creative touches are incorporated from the beginning for a cost-efficient approach to home building.
This approach allows the architect to push the creative envelope with the builder consulting on the budget in real time, the designer to create impactful moments which can be incorporated early on to avoid rework, and the builder to consult on best practices for water management and air quality, which may impact the design of the building envelope.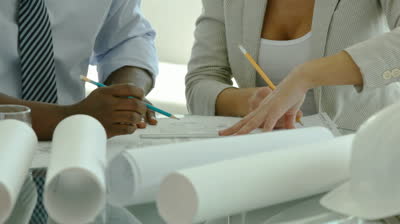 DESIGN AND ESTIMATING
Although Hannah Custom Homes does not provide architectural services, we can recommend a qualified architect or homeowners are welcome to bring their own architect/plans.  As detailed above, our desire is to be involved in the creative process, consulting and estimating at benchmarks throughout the design process.  In most scenarios, Hannah will provide an initial price based on the draft floorplans to ensure the home falls within the budget parameters provided by the homeowner.  Once in budget and after final plans have been completed, Hannah will provide a detailed cost estimate for review, including selections chosen by the homeowner. For these selections, homeowners will have initial meetings with a short list of Hannah's preferred vendors, so the final estimate is informed by the preferences of the homeowners.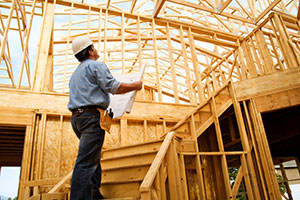 CUSTOM HOME BUILDING
The Hannah Standard is a 6-phase approach to the construction of a custom home.  A full team meeting is held to kick off each phase to make/confirm decisions, discuss the critical path for the phase and detail what selections will need to be made, and how they are made.  The schedule, selections and progress are tracked in the Builder Trend software, so the PM, homeowners and additional Hannah staff are updated and on the same page daily. Hannah believes in transparency, from our open book accounting policy to our open site philosophy, homeowners are privy to all details of every project, aware of challenges that arise and involved in solutions.  The entire Hannah team walks every jobsite at milestones throughout the process to ensure that each home benefits from the expertise of all team members, and fresh sets of experienced eyes review along with the PM who is leading the project daily.  At the close of each project, a final walkthrough is performed with the homeowners, any punch list items documented, and training provided as needed for specialty items in the home.  Upon move-in, the one-year warranty begins.