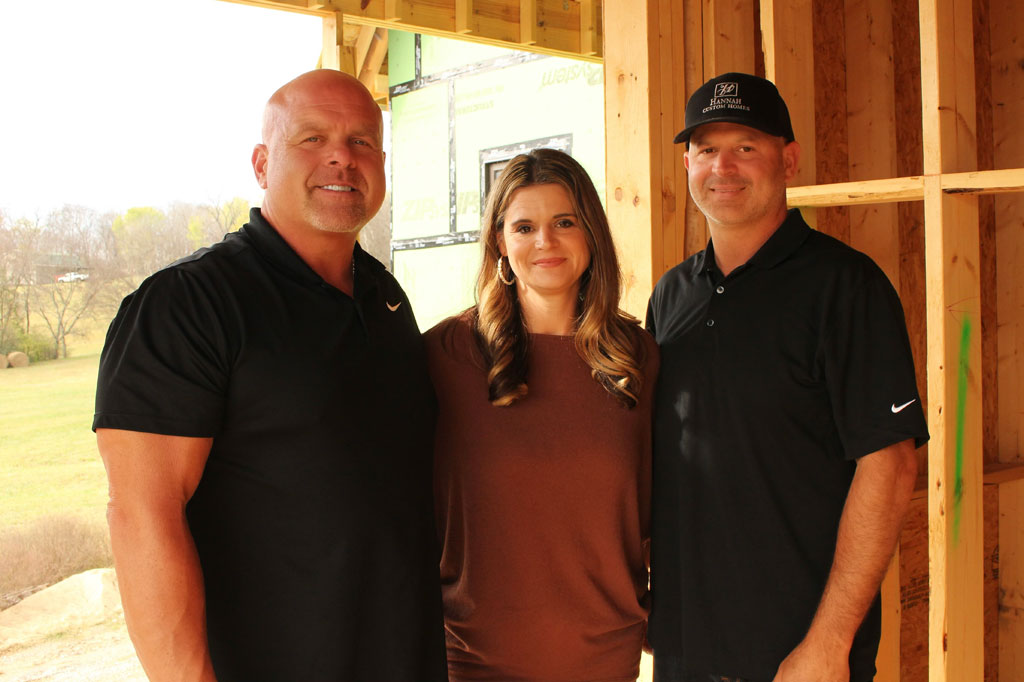 Established in 2005 by Dusty Hannah and Jeff and Misty (Hannah) Pyle, Hannah Custom Homes was founded on the philosophy that a custom home construction company should be ever evolving, continuously seeking the best practices for each area of home construction while focusing the same attention that is given to building high quality homes, to building long term relationships with our client. Our goal is to never build a home that we wouldn't be proud to call our own and to reach this goal, we manage each project by the process, principles and practices we call The Hannah Standard.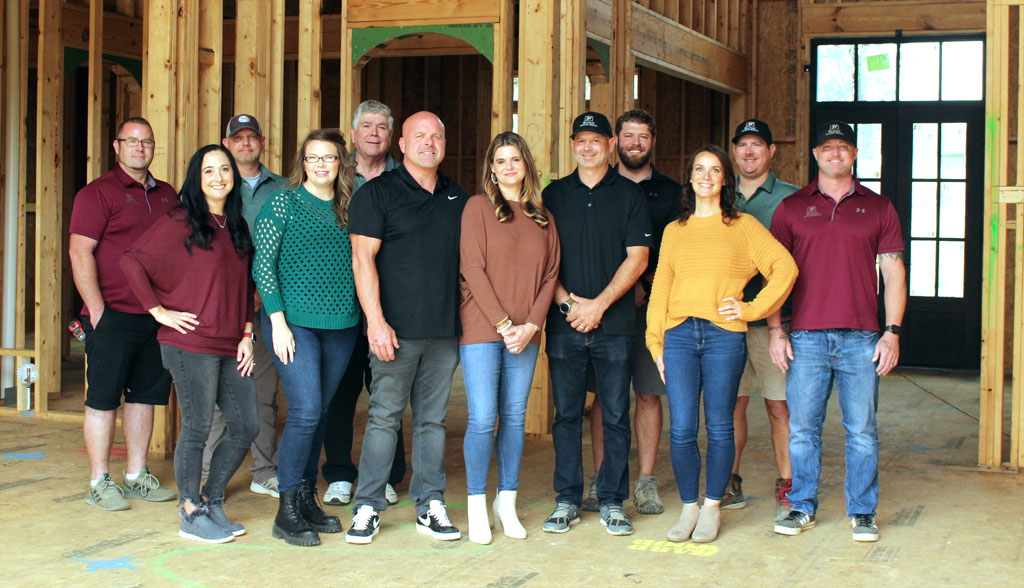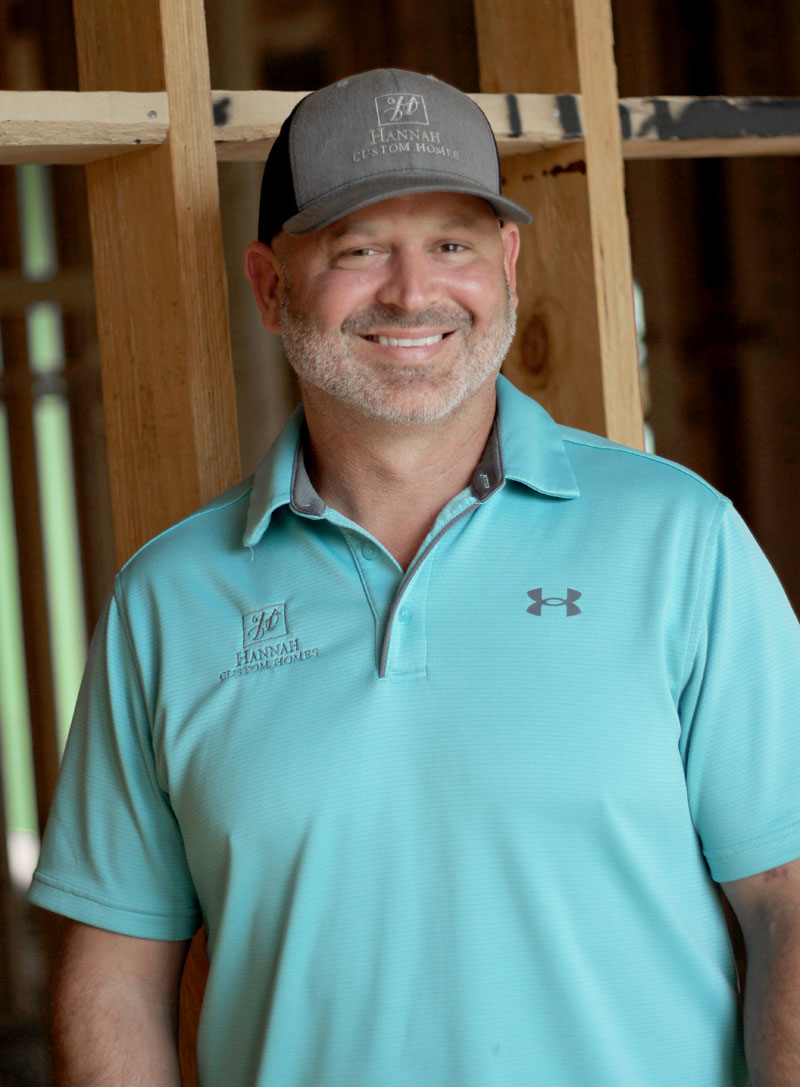 Dusty Hannah
Co-Owner/Project Executive
As Co-Owner and Project Executive, Dusty oversees the planning and construction for all single-family custom homes. Having spent the last 20 years honing his philosophy and approach to custom home construction, Dusty developed The Hannah Standard which ensures all projects utilize superior building processes and high-quality materials. Adding to that his emphasis on a positive customer experience and his personal involvement in every project, and it is easy to see how the company has grown based almost exclusively on referrals and happy customers.
Approaching each project as a creative challenge, Dusty thrives on the unique and custom aspect of each design. Growing up in a family whose trade was construction, he is well versed in tried-and-true home construction and combines that knowledge with new techniques resulting in efficient and watertight spaces built to last.
When not in the office, Dusty can be found in his backyard, spending time with his wife and two kids, working on a car in his garage or on the golf course.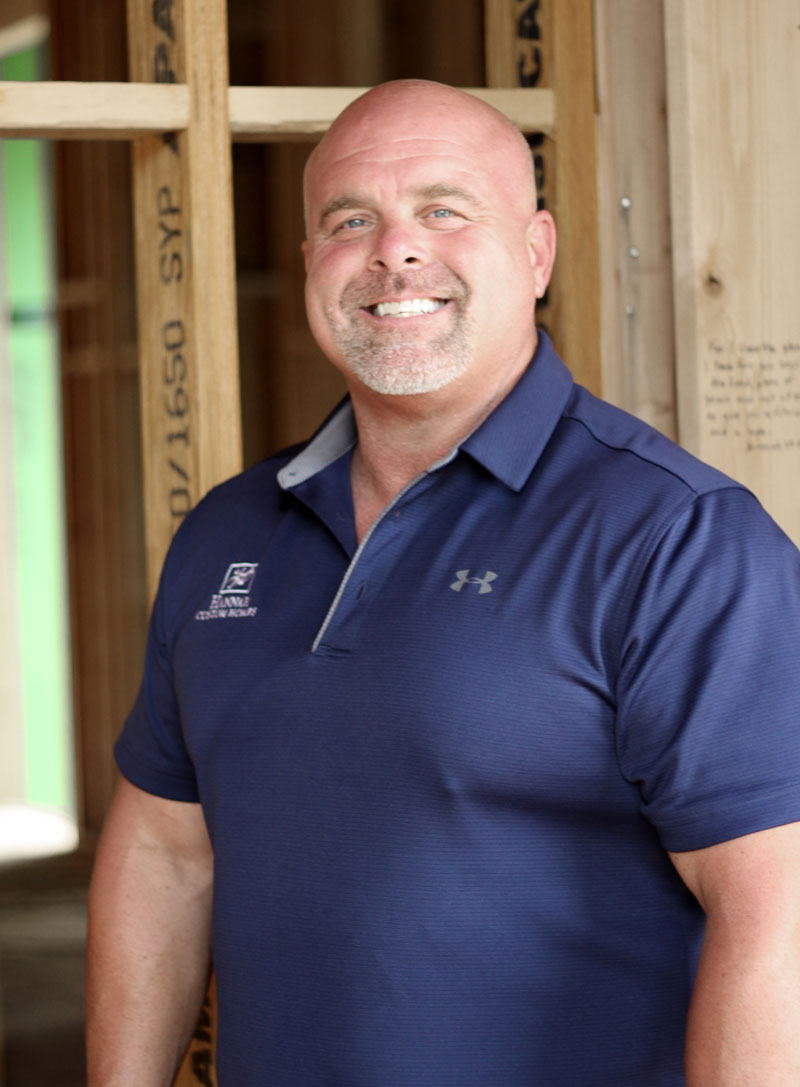 Jeff Pyle
Co-Owner/Project Executive, Multi-family Homes
As Co-Owner and Project Executive, Jeff oversees the planning and construction for Hannah's multi-family home division. Serving as both lead and project manager, Jeff brings the tenants of The Hannah Standard to the multi-family projects, ensuring this standard of high-quality is accessible to a broader customer base. Serving as the liaison to developers, subcontractors and vendors, Jeff thrives in a fast-paced environment where he can put his communication skills to good use.
With over 25 years' experience in finance and business relations, Jeff manages the multi-family division with an emphasis on schedule, a clearly organized system and a true attention to detail.
When not in the office, Jeff enjoys spending time with his wife, Misty, and their three kids, working out and spending time on their family farm.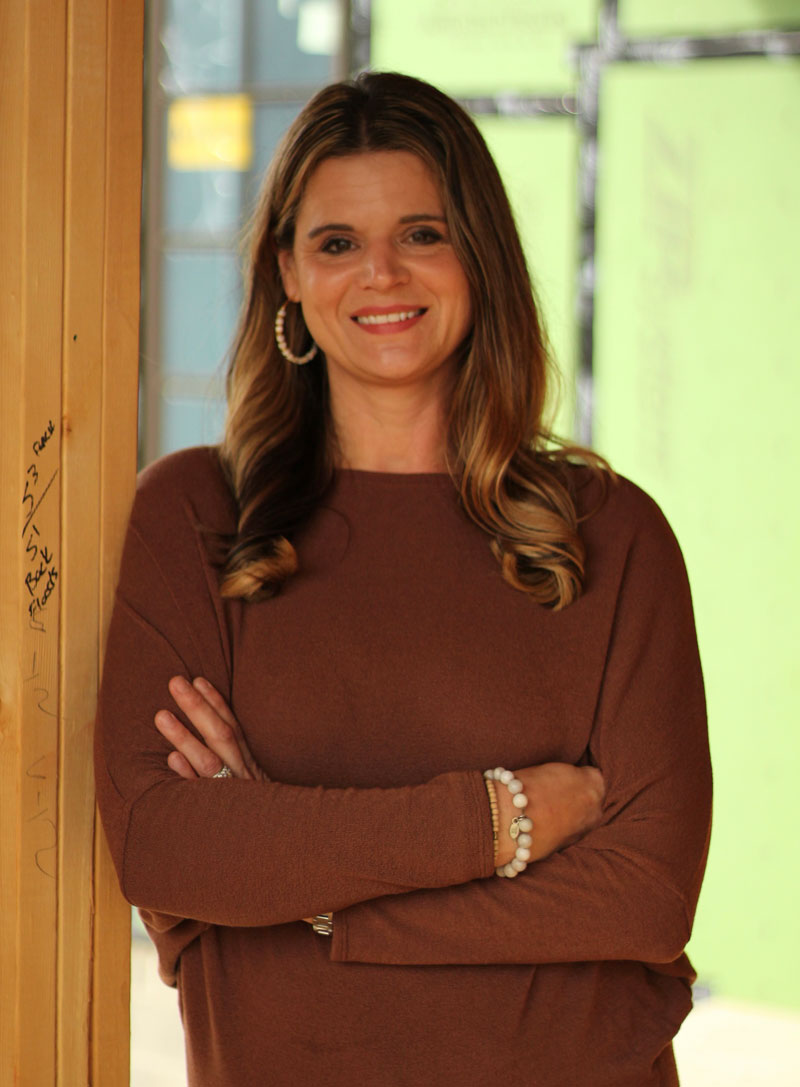 Misty (Hannah) Pyle
Co-Owner/Controller
As Co-Owner and Controller, Misty oversees the accounting, human resources and business management of Hannah Custom Homes. With more than 25 years' experience, Misty is not only accountable for the fiscal responsibility of the company, but also financial reporting to clients for Hannah Custom Homes. Working in a cost-plus model, Misty understands the importance of systemizing each projects' financial data in an easily accessible way to allow optimal transparency for customers. She excels in organizing and presenting financial information in an easily digestible manner.
Thriving in a family-owned business, Misty ensures she is accessible and available to support customers and subcontractors and adds to the personal touch embraced by The Hannah Standard.
When not in the office, Misty enjoys spending time with her husband, Jeff, and their three kids and can often be found cheering on her kids' sports teams, watching sports in general, or at home, enjoying their farm.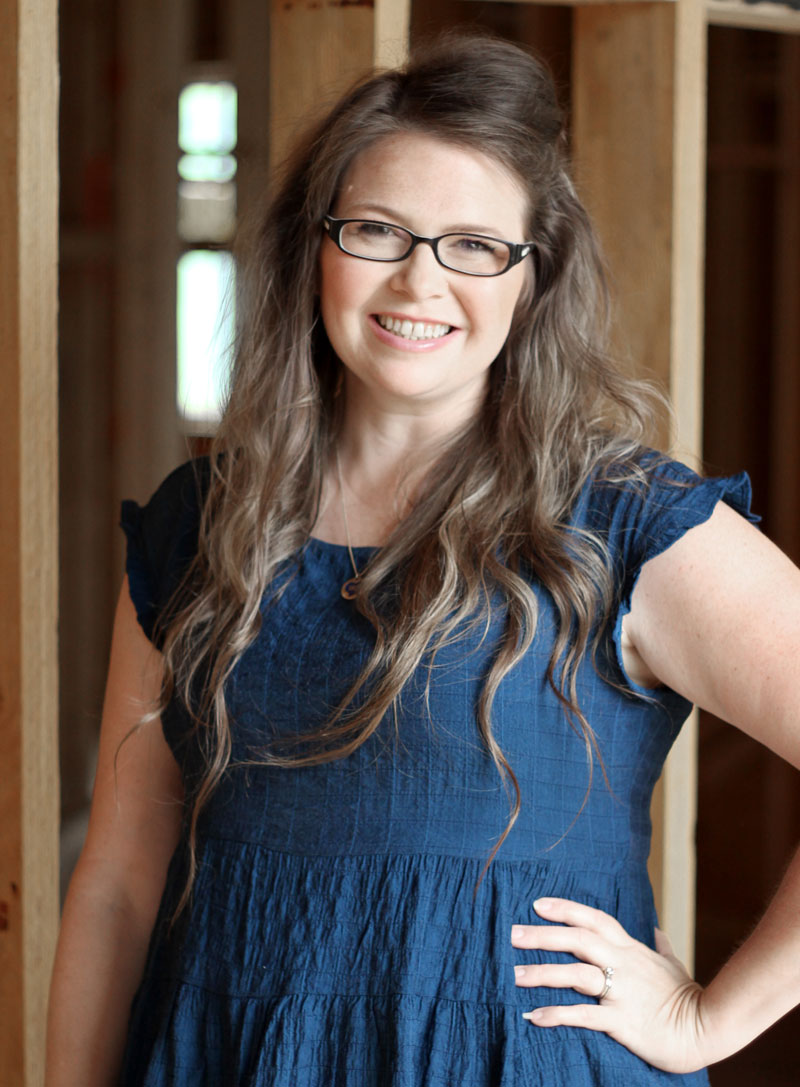 Kacie Carrico
Director of Operations
As Director of Operations, Kacie works continuously to improve the efficiency of Hannah's processes and to enhance the customer experience. With a Bachelor of Arts degree in Studio Art from Lipscomb University and a Masters in Museum Studies from Johns Hopkins University, Kacie spent 19 years in the museum industry focused on the planning, development and construction of custom museum exhibitions. A former Hannah client, Kacie joined the Hannah team in 2020, now applying 2 decades of experience and expertise to the home building sector.
Combining a unique blend of proficiencies in both design and business process, Kacie works directly with clients through the planning and selection process ensuring a thorough and detailed plan is in the place at the onset of each phase of construction.
When not in the office, Kacie enjoys painting, cooking and spending time with her husband and three young kids.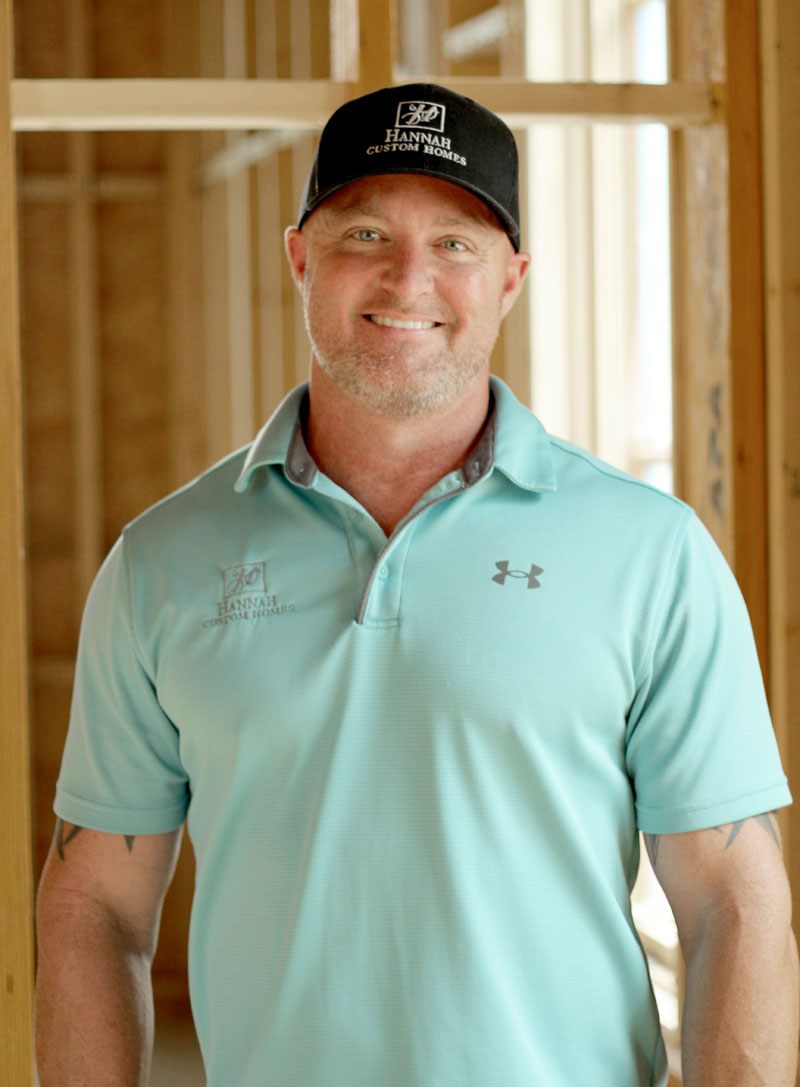 Shad Smith
Senior Project Manager
As Senior Project Manager, Shad manages every aspect of the construction of single-family homes from permitting to completion. Shad joined the Hannah team in 2009 as a Project Manager and was promoted to Senior Project Manager in 2018. Having spent his entire career in home building, Shad thrives on large scale custom projects where he can combine his expertise and imagination to develop innovative solutions to the challenges that naturally arise with unique home designs.
A skilled builder himself, Shad has earned his reputation for high quality craftsmanship and is always willing to consult with his fellow project managers and subcontractors on best practices and creative solutions. He takes pride in truly creating dream homes for Hannah's clients.
When not in the office, Shad can be found spending time with his wife and two kids.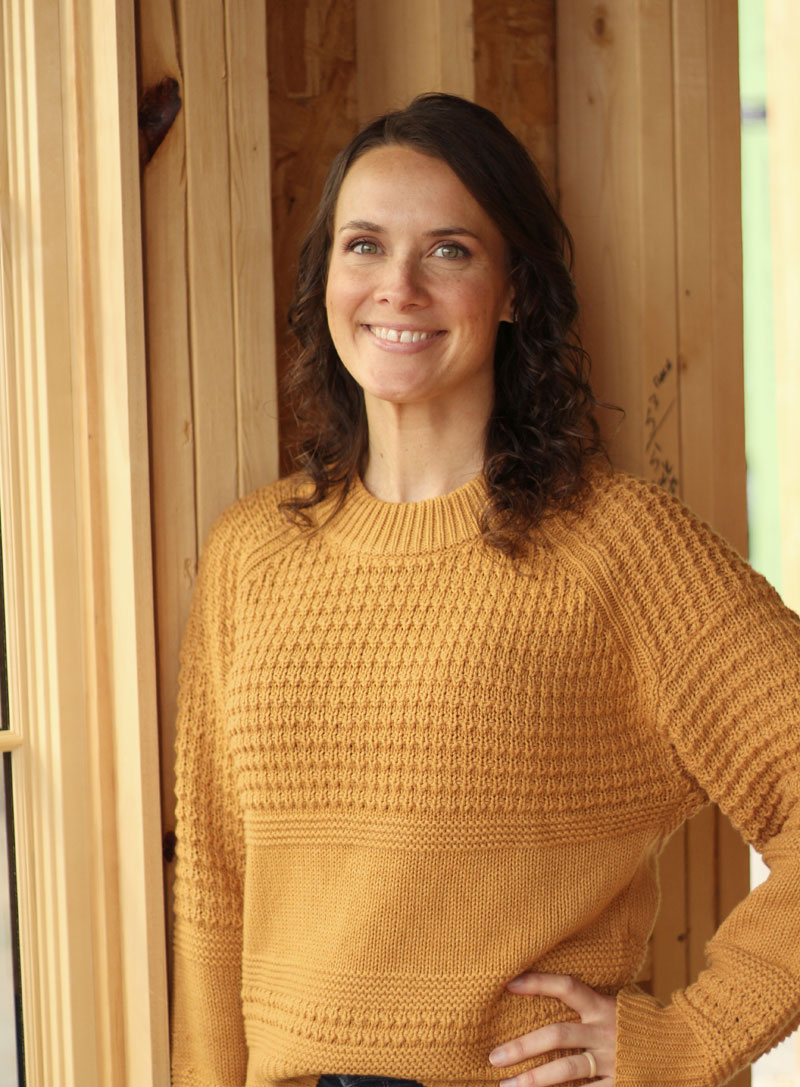 Stephanie Hawkins
Accounting Manager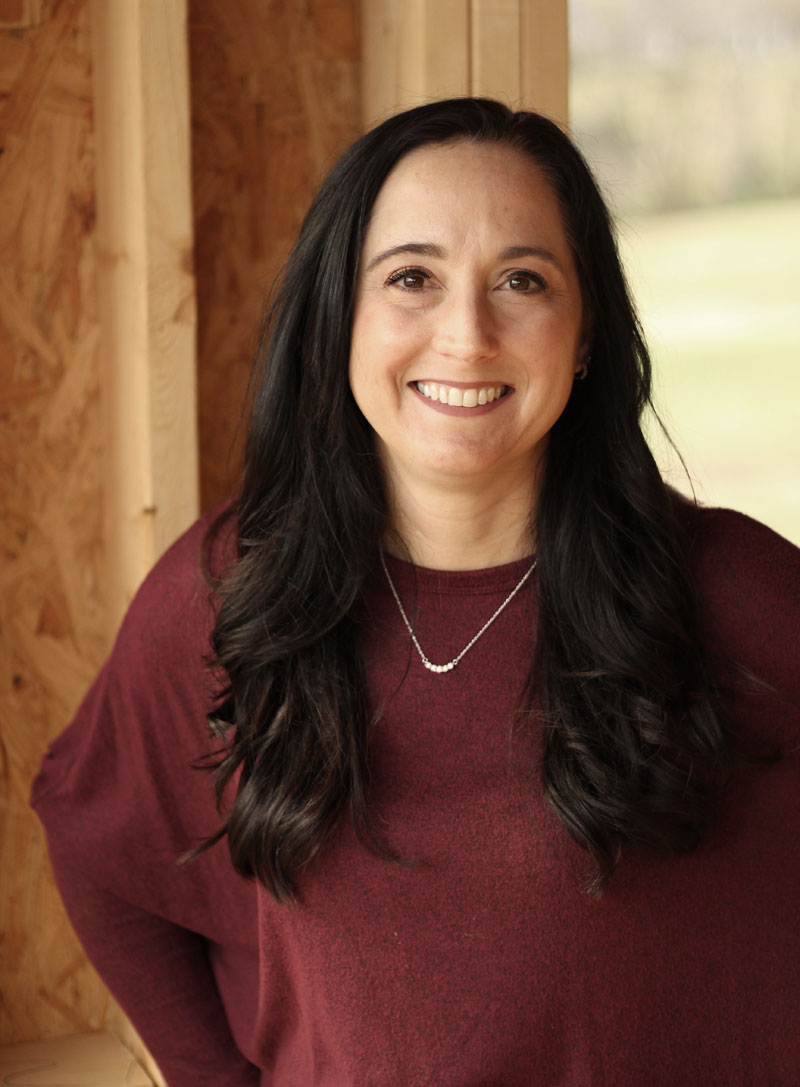 Danelle Ralph
Project Coordinator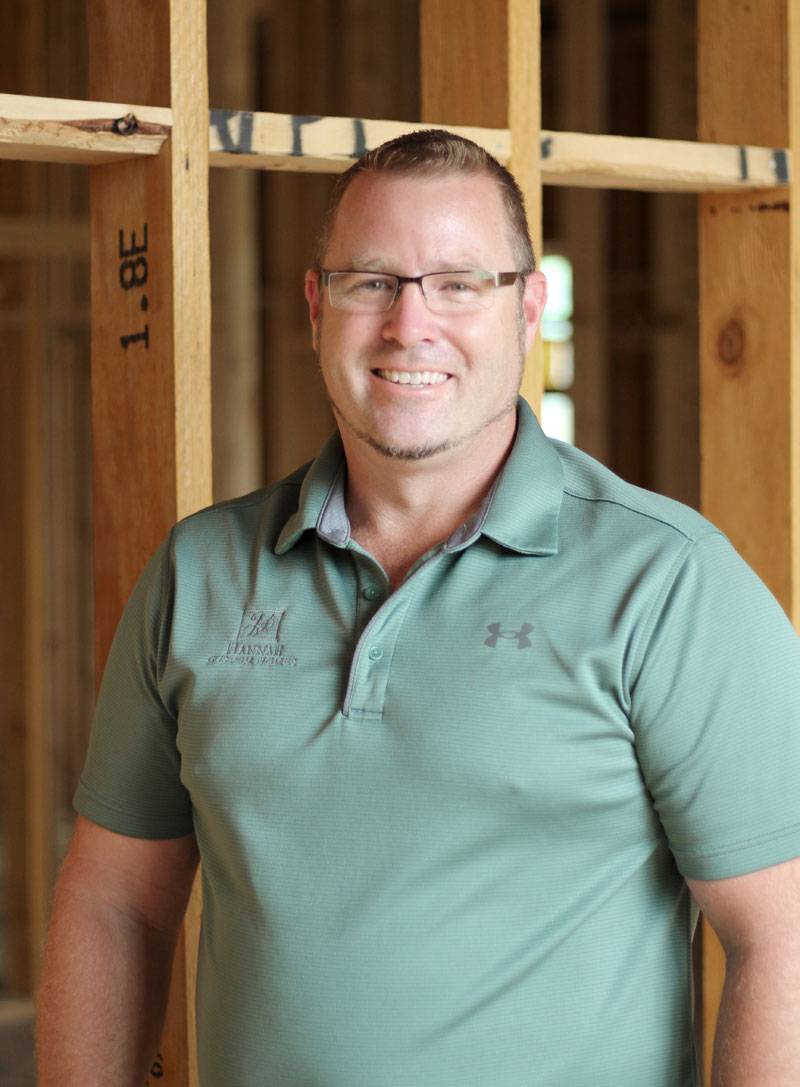 Jason Potton
Project Manager
As project manager, Jason is directly responsible for executing single-family homes to The Hannah Standard. With a background in high-end remodels, Jason was ready for a new challenge in 2018 when he joined the Hannah team to apply his 25+ years of hands-on experience and diverse slate of expertise to custom builds.
Utilizing a communication-first approach to management, Jason excels in multitasking large-scale custom builds which require rigorous coordination with subcontractors and vendors to maintain schedules. His combination of an ever-positive attitude and precise attention to detail allow him to easily navigate any challenges which may arise.
When not in the office, Jason enjoys playing music, working with his church and hanging out with his wife and two kids.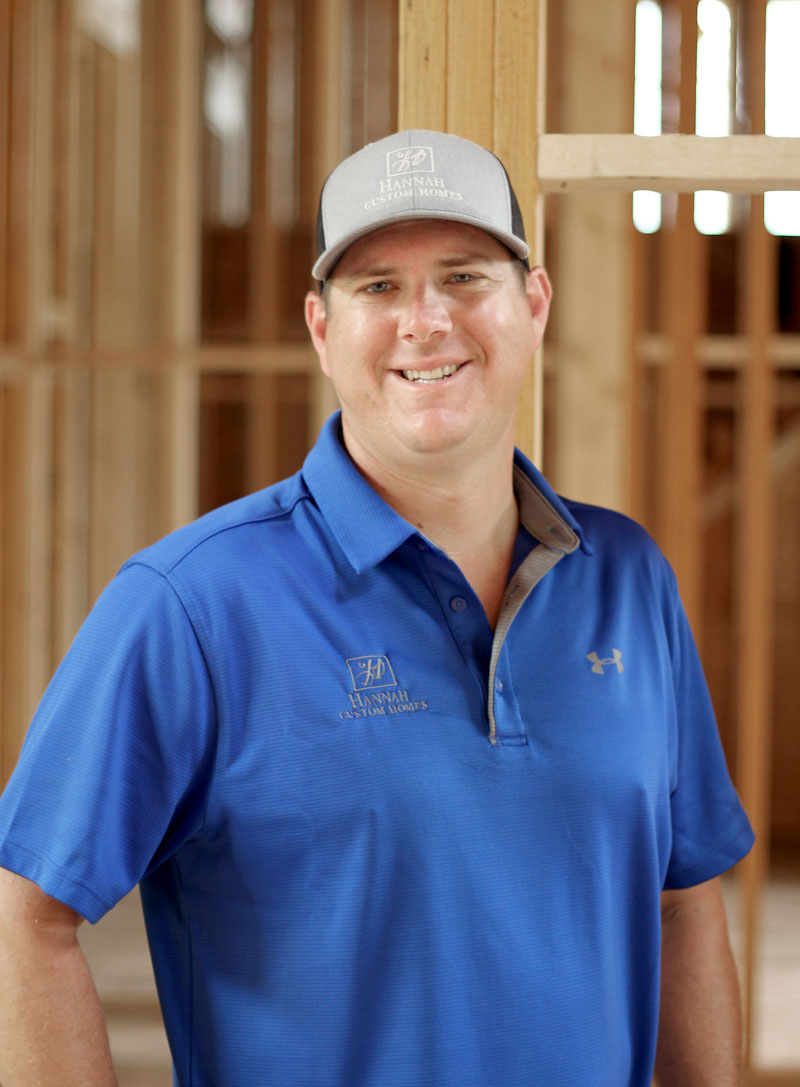 Stephen McKinzie
Project Manager
As project manager, Stephen is personally responsible for executing single-family homes to The Hannah Standard. With a background in non-custom construction project management, Stephen joined the Hannah team in 2019 looking to find a creative outlet for his problem solving skills in the custom homes sector.
With a diverse background of construction including single family homes, town homes and mixed-use developments, combined with a specialty in heating and air from his family's business, Stephen knowledge is vast and varied, allowing him to trouble shoot challenges in real time. He gets a lot of pride and satisfaction from working with homeowners on the truly unique touches often found in custom homes.
When not in the office, Stephen is most likely on the lake with his wife and two kids.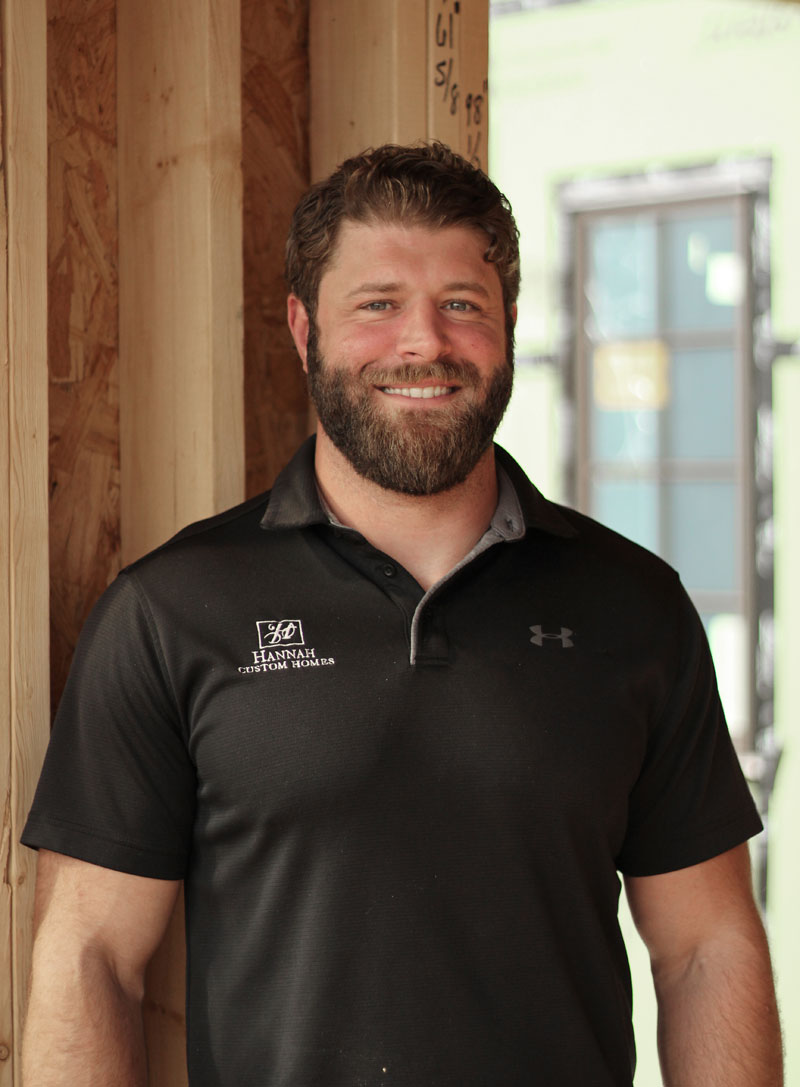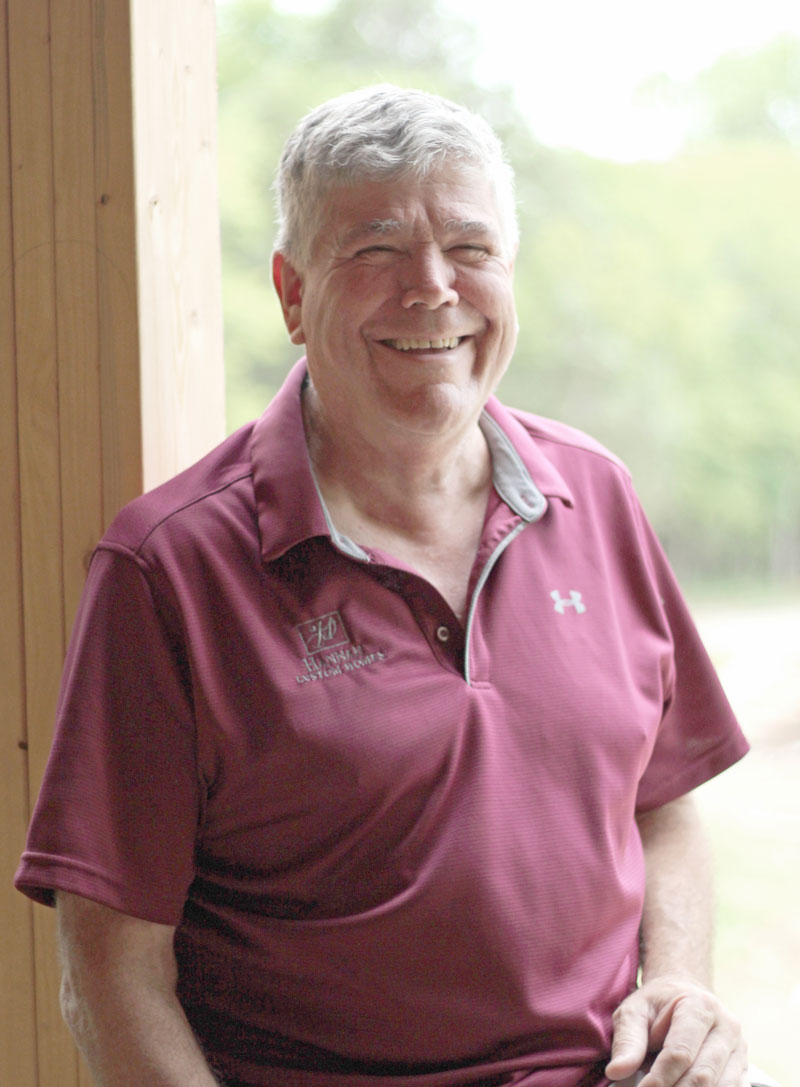 Phil Hovey
Skilled Craftsman
Phil has been with us since 2016 and is a pivotal part of our team. He has 25 plus years in construction experience, with 15 of them being a cabinet maker. He is a very skilled craftsman that takes such pride in every ounce of his work. He takes his time with everything he does to make sure it is perfect the first time. Customers love him and appreciate his skills. We are lucky to have Phil on our team.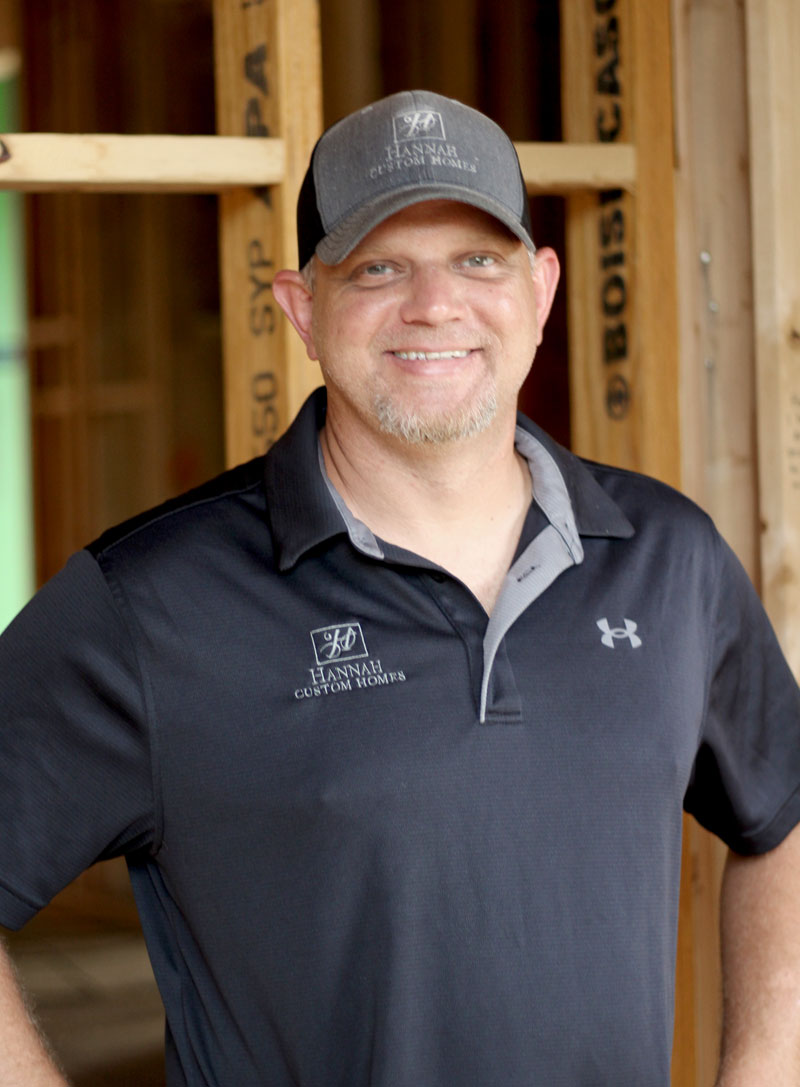 Drew Russell
Skilled Laborer