About Hannah Custom Homes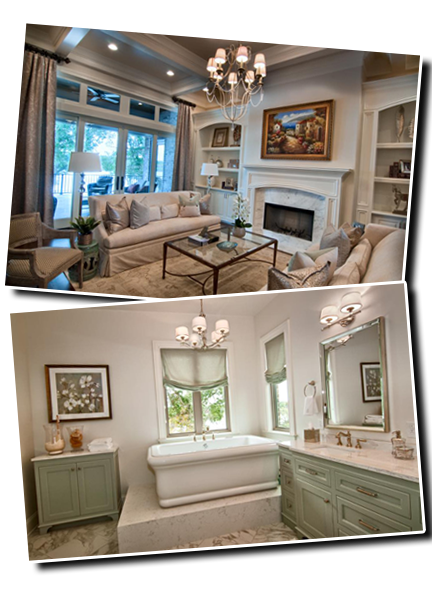 Hannah Custom Homes  was formed
 in 2005 with the idea of creating a Custom Home Construction business that is reputable and honest. 
Hannah Custom Homes
(HCH) vows to construct only the finest homes while paying unwavering attention to detail. From digging the footer to finishing the last touch-up paint job, we inspect every stage of construction, with the intention that the finished product is a home we would live in ourselves. 
Hannah Custom Homes
  has constructed some of the finest custom homes in Middle Tennessee. We continue to accomplish this by using only the best, most experienced subcontractors and professionals in Middle Tennessee.  Additionally, our company continues to stay abreast of the newest industry technologies and use the finest products to further ensure the quality and value of your new home.
Hannah Custom Homes
is also a member of the Home Builders Association of Middle Tennessee and the National Association of Home Builders.
At Hannah Custom Homes, we hope you allow us to have the privilege of building you and your family your dream custom home. Hannah Custom Homes will work with you every step of the way to ensure your happiness and complete enjoyment in your new home. We look forward to working with you!
Dusty has greater than 15 years experience in business and construction. Dusty also comes from a family whose trade is construction. Dusty is married, with two children. He possess the ability to be able to create a bond with our customers, and make them feel at ease and excited about their construction process. Dusty is completely involved from the first meeting with the customer through the 1 year follow-up warranty. He has the ability to see the finished product before it is created, making it easier to meet a customer's design and building wishes..
Shad became a part of  Hannah Custom Homes in 2009. He owned his own construction company and decided to join us. Shad is married, with two children. Shad possess a great deal of  talent and knowledge in regards to the building process. He enjoys the business and is full of great ideas and determination. Shad pays special attention to detail, and takes pride in all of his work. We feel blessed to have Shad on our team!
Jeff is also a co-owner of Hannah Custom Homes. He is married to Misty and is a father to 3 children. Jeff has more than 20 years experience in finance and business relations and 11 years in construction.  Jeff works with our commerical and larger projects. He takes pride in the reputation Hannah has developed.
Misty is also a co-owner of Hannah Custom Homes. She is married and is a mother to 3 children. Misty has more than 19 years experience in accounting and customer relations. She has the ability to multitask. Misty manages the office and accounting. She is very proud of Hannah Custom Homes and the way in which it has evolved.